C

HESS
H

IGHLIGHTS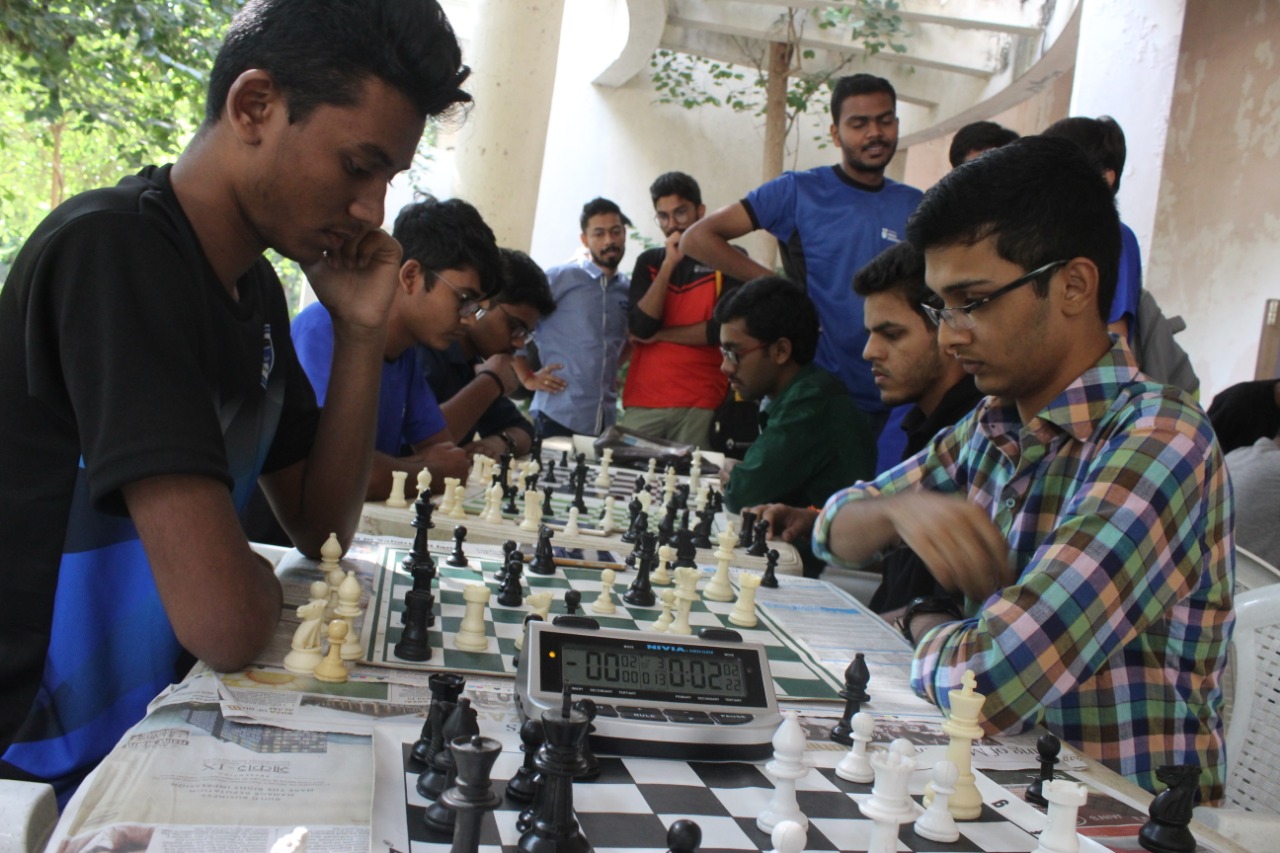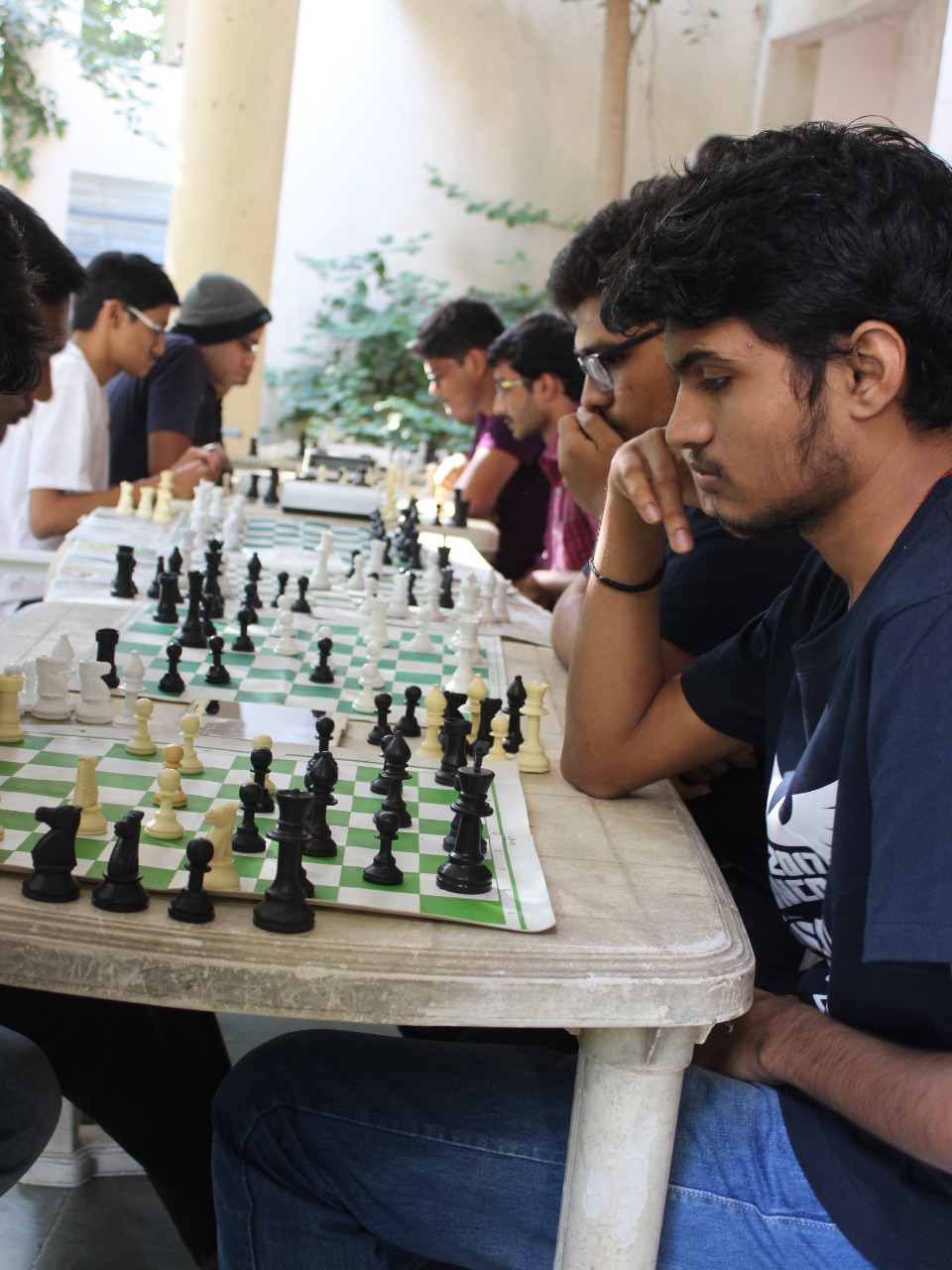 R

ULES
Team size for the tournament is 5, wherein 4 players will be playing and 1 extra.
All the team members must belong to the same Institute. 4 players play against the 4 players of their opponent team simultaneously
The clock will be used after an hour if need arises and 30 minutes + 5 seconds increment will be given to each player.
If a player from Team A wins against a player from Team B, then the player gets 1 point for the team and if they end in a draw, both the players get 0.5 points for their team, to be added into the round points of the team.
After each round, the maximum score a team could score is 4. And to win the particular round, Team must score greater than 2 points. If they score exactly 2 points, it would be a draw.
After completion of all pool matches, top teams will be selected based on number of round points and in case of draw in round points, board points will be taken in consideration. If there are still further draws, the teams having draws will play a blitz match with 3 players playing from each side.
The decision of the referees will be considered as final and the organizing committee has the right to disqualify a team.
Fees: Rs. 1600